Toilet paper, television, magazines, supermarket delivery, and even undies. There are few everyday essentials that haven't been touched by the subscription wand in the past few years.
When it comes to fashion, membership-based services are also increasing. Subscriptions to underwear (Peggy and Finn, Hello Peachie, Knobby) and clothing (Threadicated, Stitch Fix) have been around for while, but a new class of membership sells access – to curated secondhand wardrobes, or big discounts on new gear. Other examples, such as My Virtual Stylist, offer a subscription-based personal shopping service. Brands have also been getting in on the act, with On Running offering a model for sustainable shopping where subscribers pay $30 a month to return their worn-out shoes for a new pair.
One emerging player is The Pre-Loved Closet, which sells the wardrobes of influencers such as Rozalia Russian and model Georgia Fowler. Founder Lisa Armstrong, 30, says competition is fierce for the one-off garments, in particular from labels such as Zimmermann, so giving shoppers early access was a key driver for her decision to introduce memberships.
When Armstrong was calculating how much to charge members, she studied "the Netflix model" and consulted e-commerce experts before settling on $7 a month – "less than two cups of coffee", she says. Members also get discounts on shipping and don't pay a 5 per cent buyers' premium, which can often be more than the discounted $70 annual membership.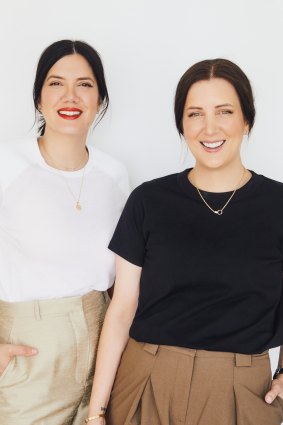 Gary Mortimer, a professor of marketing at Queensland University of Technology, says the cost of memberships, regardless of the field, needs to create a "perception of value": too low, and the service may not feel sufficiently premium; too high, and consumers may worry they won't get bang for buck.
In 2021, Julie Stevanja co-founded Her Black Book, an app that offers shoppers discounts and cash-backs from brands including Selfridges and Go-To skincare. For $25 a year, members get access to bigger discounts and special offers, including from brands that never go on sale, such as Gucci. The business has also expanded into homewares, wellness and beauty, and has launched a podcast.
Stevanja, who founded athleisure e-tailer Stylerunner (it was sold after going into voluntary administration in 2019), says about 50 per cent of the estimated 1000 offers on Her Black Book are exclusive to the app, and about 10 to 20 per cent are reserved for members. "We want a consumer to justify upgrading [to a paid] membership on the back of their first discount," she says.
But subscriptions such as these aren't only about saving money; there are myriad intangible factors, such as exclusivity, says behavioural specialist Bri Williams. "There's an element of identity too," she says. "It's about being an 'insider'."